Revving Through History: The Rich History of Kawasaki Motocross

Motocross, an adrenaline-packed sport combining speed, skill, and adrenaline, has captured the hearts of riders and enthusiasts worldwide. One name has stood tall among motocross companies since the 1960's: Kawasaki. This guide will cover the fascinating history of Kawasaki Motocross, from notable models and iconic achievements to their considerable impact on motocross racing history.
Kawasaki's Entry to Motocross
Kawasaki first entered motocross racing in the early 1960s when they decided to venture into this exciting form of off-road racing. Their initial attempt consisted of adapting existing street models into off-road bikes adapted specifically for racing on dirt tracks. Though these bikes showed promise at times, they were unsuccessful. Still, Kawasaki was determined to make their mark and become a successful competitor in the motocross space.
They introduced their revolutionary two-stroke Kawasaki KX60 back in 1969, and it revolutionized motocross racing as we know it today. Boasting user-friendly features, exceptional maneuverability, and simple maintenance procedures, this lightweight two-stroke model quickly becomes a favorite among young riders. This event spurred Kawasaki to become one of the leading players on the motocross market.
The 1970s: Golden Era for Kawasaki in Motocross
The 1970s witnessed Kawasaki Motocross rise to prominence. Building off its success with KX60s, they unveiled another legendary two-stroke bike called the Kawasaki KX125 that quickly rose up the ranks as one of the most sought-after bikes worldwide.
Gary Jones and Jim Pomeroy helped propel Kawasaki forward through championship victories on these lightweight two-stroke powerhouses, propelling Kawasaki towards dominance and cementing their place among its riders who made its presence known at races worldwide.
Kawasaki Motocross in the 1980s: Pushing Boundaries
Kawasaki made an unyielding commitment to pushing the limits of motocross technology during this era, offering groundbreaking models such as the KX80 from 1979, which marked an exciting new era as it introduced five-speed transmission to motocross bikes for young riders and further confirmed Kawasaki's position as an industry leader.
Legendary Kawasaki riders such as Jeff Ward and Rick Johnson dominated motocross racing during the 1980s with their unwavering skill, riding Kawasaki machines with incredible ease. Together they have written themselves into motocross history by collecting championships while raising Kawasaki's flag higher.
The 1990s: Evolution of Kawasaki Motocross
The 1990s presented challenges and opportunities to Kawasaki Motocross during its evolution period. Rival manufacturers Honda and Yamaha became increasingly competitive, while Kawasaki faced difficulties maintaining its dominance of motocross due to reliability issues that hindered performance on track. However, Kawasaki still remained determined in its efforts to overcome such difficulties.
The 2000s: Resurgence and Triumph
With the dawn of the new millennium came Kawasaki's comeback into Motocross. Armed with renewed spirits and determination to recapture former glory, Kawasaki introduced groundbreaking models that once again revolutionized the sport. The year 2004 marked a historic shift when Kawasaki released its groundbreaking KX250F four-stroke engine.
The model heralded an era of improved power delivery, superior reliability, and unparalleled performance that quickly earned worldwide acclaim among Motocross enthusiasts worldwide. It quickly became one of the most desired machines among motocross racers worldwide!
As the 2000s progressed, Kawasaki Motocross riders like Ryan Villopoto and Eli Tomac reached unprecedented levels of excellence on their Kawasaki machines, dominating competition to capture championships while writing Kawasaki into history books once more.
Kawasaki Motocross Today and Beyond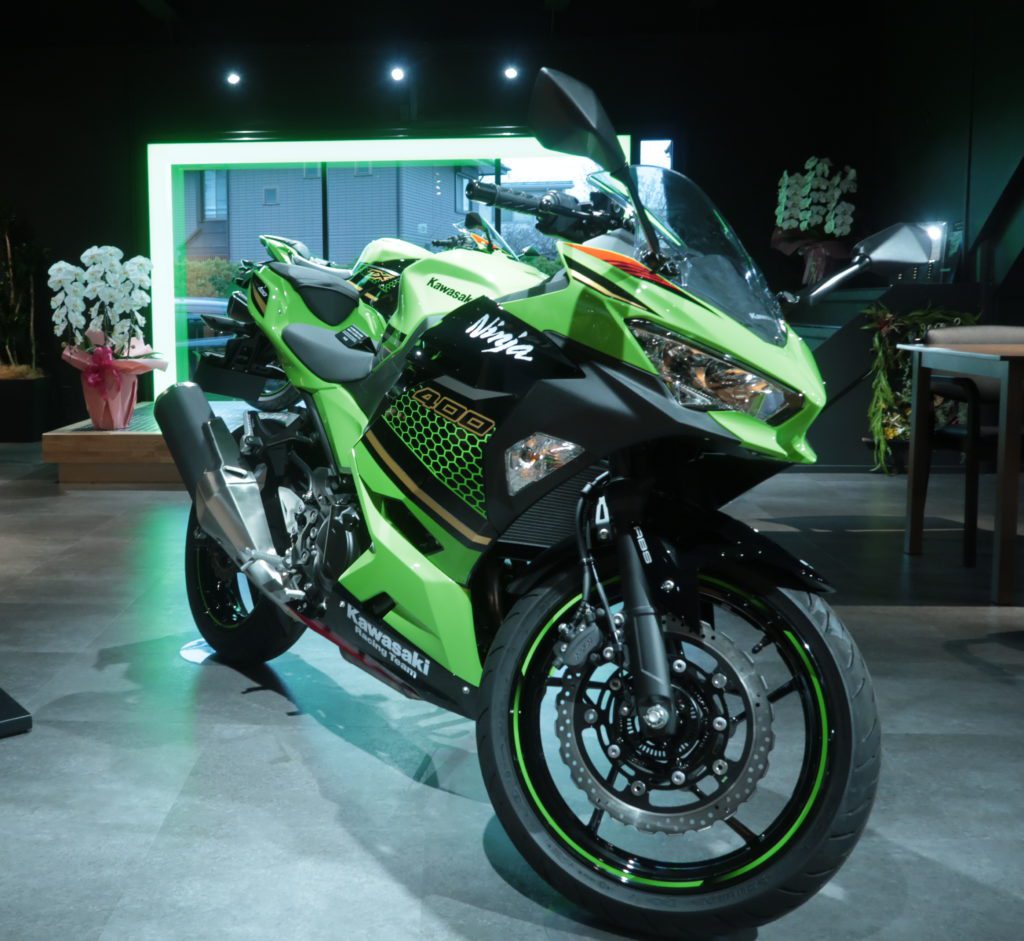 Nowadays, Kawasaki stands as one of the premier motocross manufacturers. Boasting over half a century of history and more than 38 championship victories accredit to them alone, their continued commitment to producing top-tier bikes alongside their riders' relentless dedication has ensured them numerous victories over time.
Kawasaki has created an unrivaled lineup of motocross machines, redefining engineering and performance. Riders on Kawasaki bikes regularly take top podium spots thanks to their power, agility, and reliability.
Expansion: Evolution of Kawasaki's Motocross Technology
A crucial aspect of Kawasaki's success in motocross lies in its constant pursuit of technological advancements. Throughout its history, Kawasaki has consistently pushed the boundaries of engineering, embracing innovation to deliver superior performance and redefine the standards of motocross.
One notable area where Kawasaki has excelled is in developing suspension systems. Understanding the importance of precise handling and rider comfort, Kawasaki engineers have devoted significant resources to refining their suspension technology. The result is a range of bikes that offer exceptional control, stability, and responsiveness on demanding motocross tracks.
Additionally, Kawasaki has been at the forefront of engine development, continuously striving for more power, efficiency, and reliability. From the early two-stroke engines to the groundbreaking introduction of four-stroke engines, Kawasaki has embraced the evolution of motocross technology.
The company's engineers have implemented advanced fuel injection systems, optimized engine mapping, and cutting-edge materials to create engines that deliver explosive acceleration, smooth power delivery, and exceptional durability.
Another area where Kawasaki has made significant strides is in chassis design. Recognizing the need for lightweight yet robust frames, Kawasaki has utilized state-of-the-art materials and manufacturing techniques. This has allowed them to create frames with optimal rigidity, reducing weight while maintaining structural integrity. The result is enhanced maneuverability, stability, and a more agile riding experience.
Kawasaki's commitment to rider ergonomics and comfort has played a pivotal role in the evolution of its motocross machines. The company has invested in extensive research and development to ensure its bikes provide an ergonomic position, allowing riders to maintain control and minimize fatigue during long races or challenging terrains. Attention to detail is evident in every aspect, from the seat design to the handlebar positioning, ensuring a seamless connection between rider and machine.
Kawasaki's relentless pursuit of technological excellence has propelled their motocross bikes to new heights of performance and influenced the wider motocross industry. Their advancements have inspired other manufacturers to innovate and raise the bar, ultimately benefiting riders across the globe. With each new model release, Kawasaki continues to refine and revolutionize their technology, driving the sport of motocross forward and shaping its future.
Kawasaki Motocross: An Incredible Legacy
Kawasaki has built an incredible legacy in motocross over its extensive history. Their commitment to innovation, performance, and success can be seen from early breakthroughs with models like the KX60 and iconic KX125 to their pursuit of excellence with KX80s, KX250Fs, and KX450Fs. Kawasaki has left an indelible mark on motocross history, boasting countless championships over time.
As Kawasaki continues to inspire the dreams and aspirations of motocross enthusiasts across the globe, its legacy remains secure. Through the relentless pursuit of excellence, cutting-edge technology, and unwavering devotion to motocross racing, the company remains unmatched on any motocross track. Maintain your Kawasaki bike with high-quality, authentic vintage parts from QVMX.